Happy Birthday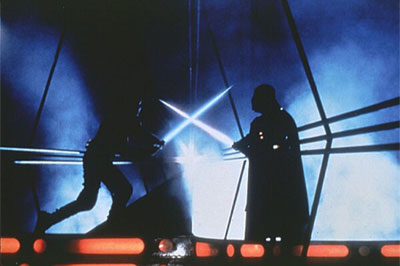 To my son Henry, who turns 9 today.
I recall his birth very well. We were living in Park Slope, Brooklyn. It was early evening. I was taking a shower when my wife peeked in the bathroom to tell me that her water broke. I then pulled a Dick Van Dyke/Jerry Lewis by nearly strangling myself with the shower curtain trying to get out. I threw on some clothes but forgot my shoes as I dashed down to 7th Avenue to get a cab.
"Taxi! Taxi! Jesus -- my wife's having a baby!! Somebody! Anybody!!"
I was absolutely out of my mind. An elegantly dressed couple came up to me and offered the car service cab they had reserved. I thanked them, ran back upstairs where my wife, calm, serene, had her bag and was ready to leave, but told me it was too early to go to the hospital, St. Vincent's, which is in lower Manhattan. Instead she, our five-year-old daughter and I took the cab to her friend Christine's loft near Chinatown.
The wife remained unruffled while I paced the loft's long floor, hands sweaty, heart racing. "Will you calm down?" she asked. "We've got plenty of time. Take it easy."
A couple of hours later she said it was time. By now I'd been joined by my best friend and Best Man Tim, who rushed down from his Upper East Side abode to make sure that I didn't flip out. We left our sleeping daughter with Christine and tumbled into a cab. Once we arrived at St. Vincent's everything went more or less smoothly -- for me anyway. The baby was making its way into this samsara world, which put my wife through some fierce pain. I know women give birth everyday, but when you see it up-close, you have to marvel at their strength. My wife is very strong, and remained so all through that night.
After a big final push, the baby emerged at 4:57 AM, purple and wet, eyes blinking as if in shock, head moving around to take in the strange surroundings. Then a big cry as the baby was laid on my wife's chest, soothed somewhat by the sound of her familiar heartbeat.
I'd been convinced all through the pregnancy that we were gonna have a girl. I was certain of it. We didn't want to know the baby's sex beforehand, so this allowed me to visualize a future with two girls. We decided on the name Charlotte, and when the baby was born, I whispered, "Hello Charlotte!"
The midwife said to me, "Sir, look at your baby."
I looked down and then exclaimed, "Charlotte, you have a penis!"
It'd been a long night.
We named our son Henry after his mother's father, who was, in his prime, 6'7". Most of the people on my wife's side of the family are tall, and our son is no exception. He's already at my shoulder, and we've had pediatricians tell us that he'll probably be 6'4"-6'5" when it's all said and done.
Some relatives have urged me to get him interested in basketball, given his height and long reach. And Henry's taken it up, purely out of curiosity if nothing else. Whether he'll stick with it or not is up to him. At heart, he's too sensitive and generous to be truly competitive (though he does love lightsaber duels). He's wanted to be a video game designer, but lately he's been talking about being a teacher. His last two teachers were and are excellent role models, as is his mother, who expands on his learning at home. So I can see where he gets that. Plus, he likes to share knowledge.
Happy Birthday son. I love you so very much.